At Couch Mechanic Inc. our mission is quite simple: providing each and every client we serve with the highest level of quality and service in the furniture disassembly business!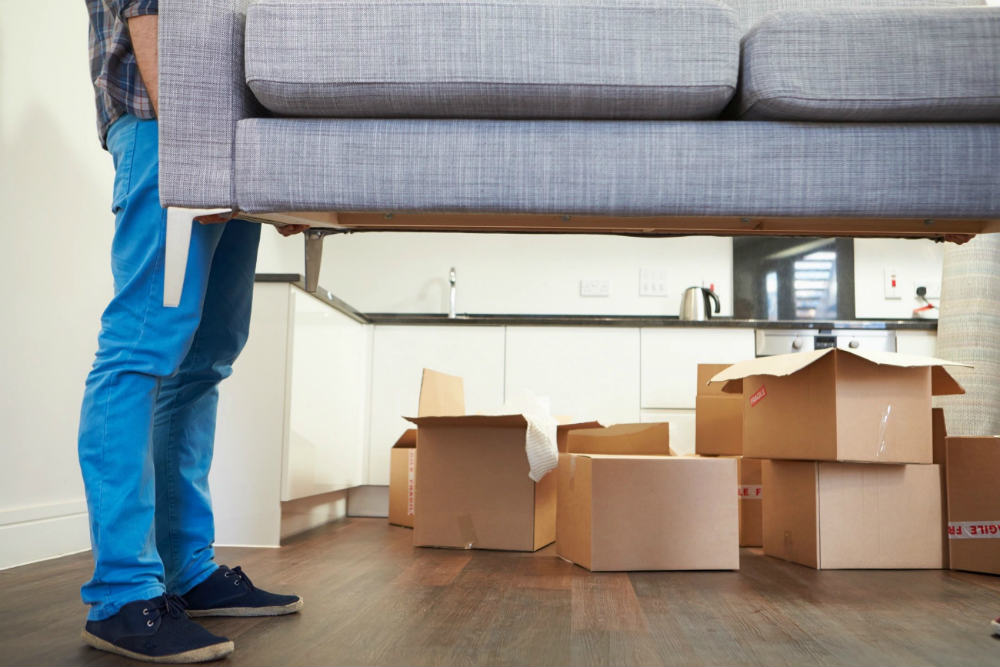 When you're stuck and your furniture doesn't fit, we want you to know you can rely on us with confidence and dependability
Let's face it. Buying a new piece of furniture and moving can be stressful. But with Couch Mechanic Inc. on the job, it doesn't have to be. Our team of highly skilled technicians has one goal: to make moving your furniture OUR problem, NOT yours!
Oversized furniture and smaller than expected doorways can cause havoc for movers and delivery men who are not prepared to deal with often unexpected circumstances.
What began as a smooth move or easy purchase can suddenly become stressful when that new couch won't make it through the front door! Armoire or wall unit just too tall? Love that entertainment center, but convinced you'll never get it moved in safely, no less reassembled safely in its new home? Spiral staircases, small entrance ways, narrow hallways?
Don't panic! That's where Couch Mechanic Inc. can help! Our technicians are among the finest in the furniture business and have the expertise and technical skills to make your cherished furniture or brand new piece fit into your home. Furthermore, we guarantee the quality and craftsmanship we provide will far exceed your expectations.
We always arrive at a job ready to work with all the necessary tools to get the job done in the most proficient way possible.
It is of the utmost importance to us to preserve the integrity and quality of your furniture. When we reassemble your furniture it is as good as new.
We at Couch Mechanic Inc. strive to make your buy or move as stress-free as possible!